Gain Strength and Stability for Netball
Term 3 2022
Netball is a unique sport that requires special considerations. Acceleration's Netball Performance Programs include everything a netball athlete needs to be strong, stable, quick and confident.
We love working with Netballers because these athletes are very dedicated and hard working.
I Want To Know What's Involved!
This program has been designed specifically for netballers who want to increase their strength, power and vertical jump.
The new program (Brisbane Central and Gold Coast locations only) includes speed and agility work to help netballers improve their performance on the court even further. This new element along with the strength training aspect will be very beneficial for any netball athlete who wants to improve their overall game.
The netball program for Acceleration Brisbane East is 60 minutes long focusing mainly on strength and power work to increase athletes' vertical jump and power for their sport. This program is executed in our professional gym facility by our Performance Coaches.  The slight difference in this program for Brisbane East is due to facility court availability.
I want to know when it is on and how much it costs!
Acceleration Brisbane Central 
Dates: 28th of July – 15th of September, 8 x 90-minute sessions
Time and Day: Thursdays, 5:00pm – 6:30pm
Location: NAB Stadium, Acceleration Gym, 16 Dixon Street, Auchenflower, QLD 4066.
Price: $148.50 for all 8 sessions
.
Acceleration Brisbane East 
Dates: 25th of July – 12th of September, 8 x 60-minute sessions
Time and Day:  Mondays, 6:05 pm – 7:05pm
Location: The Arena, Sleeman Sports Complex, Cnr of Tilley and Old Cleveland Road, Chandler, QLD 4155 PARK in P2
Price: $136 for all 8 sessions (60 minutes long)
.
Acceleration Gold Coast
Dates: 27th of July – 14th of September, 8 x 90-minute sessions
Time and Day:  Wednesdays, 5:00pm – 6:30pm
Location: Southport State High Sports Centre, Corner Brooke Ave & Lionel Ave, Southport QLD 4215.
Price: $148.50  for all 8 sessions
.
What to Bring: Athletic Gear, Water Bottle and Towel.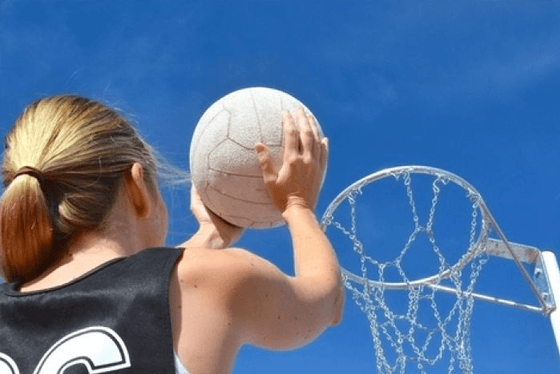 I want to enrol in the Netball Academy!
Enrol at the location that is convenient for you.