Athletic Performance Testing
Begin Your Training at Acceleration with a Testing Session.
To begin training with Acceleration, you must complete a testing session.
This testing session tells us how to help you achieve more in your sport.
So, the data collected during your testing session will be used in 2 ways.
To write your individualised sports performance enhancement program
To set a benchmark to measure your improvements over time.
Here's a list of the tests we run on the day:
Anthropometrics (Height, Weight)
Function ROM/Manual Muscle Tests (eg Scapula Winging, Dorsiflexion, Prone Shoulder Elevation, etc.)
Power (Vertical Jump, Medicine Ball Overhead Throw)
Speed & Agility (20m Dash, Pro-shuttle) including Video Analysis
Testing services we provide:
Individual Testing – An Initial Testing Session is required to commence training at Acceleration
Small and Large Group Testing – We can run testing sessions for 1-150 athletes. As an example, we have tested entire netball, gridiron, basketball and football squads
Sprint Testing Days – High schools use us to test their students for the 20-metre sprint. Sprint test days are fun, and these days are a great introduction to the Acceleration team.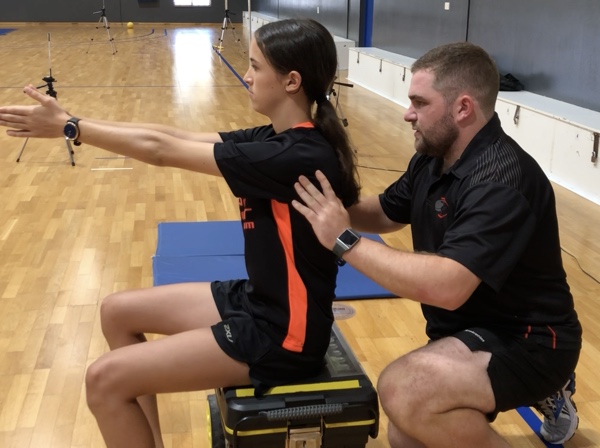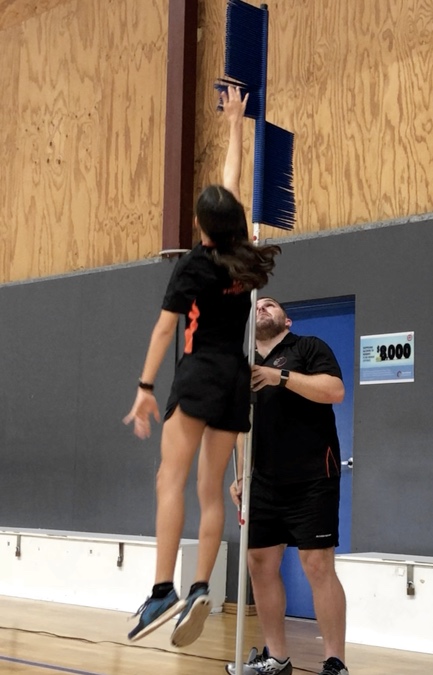 You Will Learn A Lot
You can expect to come away from your testing session with a lot of personalised information.
Be well on your way to becoming a better athlete with:
the knowledge to run faster and with better form,
improvements in your core stability and
a greater range of movement in your flexibility.
And that is only after the testing session!
Going forward, you can look forward to improving a little bit after each training session.
PLUS, the more you trigger point and engage your deep system at home, before and after competition, the more you will improve!
Track Your Progress
Acceleration is the only sports performance company in South East Queensland that scientifically tests you before and after a few months of your training.
Your results will help us to closely monitor how you are responding to your program and allow us to make adjustments to keep you achieving the best results possible.
Using your Acceleration Log-in Details, you can see and track your results over time.