Directions
This venue offers a basketball court for testing, agility and speed training and the weight room is ready to go with equipment for strength, power, and flexibility training.
​For parents, you have the ability to go to the Poolside Cafe, join the Pace Fitness Club, swim in the Brisbane Aquatic Centre or just enjoy the peaceful and natural surroundings at the Sleeman Sports Complex. How good is that?
We also occasionally use the Anna Meares Velodrome facilities for our Camps and Academies, directions to both our Centre and the Velodrome are in the video below.
TRAINING HOURS
Individual Athlete Training Hours
Mon- Fri, 5:30 - 8:30am and 3:30- 6:00pm
Group Training/ Academy Training Hours
Mon - Thu, 6:00 - 9:00pm
Holiday Camp Training Hours
School Holidays, Typically in the morning Mon- Fri
Ben Crew
Head Performance Coach
``At Acceleration we pride ourselves on being the difference. The qualified staff at Acceleration will provide support, passion, expertise and attention to detail to help you reach your goals. Whether you are looking for an edge in your chosen sport, improving your fitness or returning from Injury, Acceleration will allow you to reach your full potential.``
Dylan Anderson
Head Performance Coach
``Making the decision to train at Acceleration is one of best choices an athlete, or anyone can make to develop, and improve all aspects of physical fitness and performance. With individually designed programs, and passionate and experienced coaches to help guide you through; training at Acceleration will allow you to reach your full potential and prepare you for any sport or events.``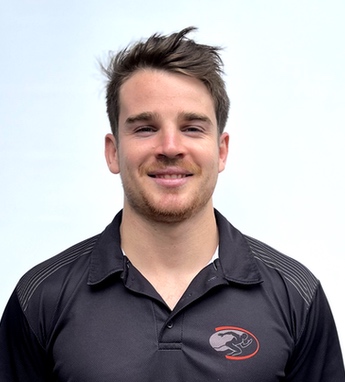 Kyle Cook
Head Performance Coach
How'd We Go?
We'd love to hear about your experience with Acceleration Brisbane East. Click on this link to write up a review on Google. Thanks!
Review Us