Directions
Your training session will begin in Court 4 (upstairs) where we run your speed and agility training. We have everything from cones to hurdles and ladders to weighted sleds – all to improve how you run and how quickly you can move your feet. Court 4 is also where most of the testing takes place.
The weight room downstairs is complete with all of the strength and flexiblity equipment necessary for you to have a great session. These include rubber flooring, customised Acceleration racks, free weights, cable pulleys and all of the necessary tools and accessories that goes with it all. Our office is open in the mornings and late afternoons. Generally speaking, there is someone there all day (most days) – so feel free to come in.
Training Hours
Individual Athlete Training Hours
Mon - Fri, 6am - 9am and 3.30pm - 6pm
Group Training Hours
Mon - Thu, 6pm - 8:15pm
Camps Training Hours
School holidays, typically Mon, Wed, and Fri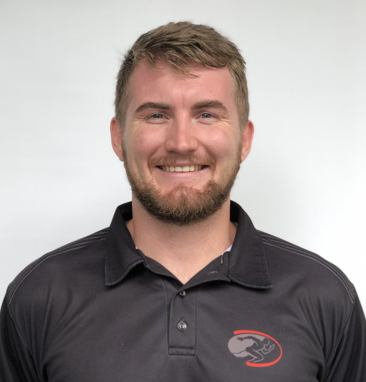 Daniel Nilsson
BEXSS, High Performance Specialist
``At Acceleration we pride ourselves in getting results for our athletes! We will design an individualised program for you, in order to best develop your total athleticism (this includes your speed, agility, stability, flexibility, strength, power, and injury resilience). In addition to this, Acceleration specialises in providing final stage rehabilitation and return to play services for sports-related injuries. We will coach you through your programs every step of the way! From youngsters right through to adults, and complete novices through to elite athletes, Acceleration can design the perfect program for you! We will always provide an encouraging, supportive environment, in which you can choose to train in either a group, or an individual setting. Please don't hesitate to get in touch with us, to find out exactly how we can help you!``
Paul Woodford
Head Performance Coach
``Whether you are wanting to represent your country at your chosen sport, make a sporting team at school or are wanting to learn how to run and move more efficiently, we have programs that will suit your needs. We have a wide range of training options such as academies for specific sports, general speed and strength groups and individualised training programs that can be tailored to you, the athlete. We even have the ability to train you online if you are unable to come to one of our 3 centres! Our coaches are passionate about providing a facilitative environment for all athletes to train in, learn and help achieve their goals. If you want to find out how we can help you, be sure to give us a call or send us an email, and one of our coaches will be able to point you in the right direction.``
How'd We Go?
We'd love to hear about your experience with Acceleration Brisbane Central. Click on this link to write up a review on Google. Thanks!
Review Us