Directions
You'll find us in the Sports Centre at Southport State High School.
Come on in through the glass doors to find our air conditioned weight room to the left.
Training Hours
Individual Athlete Training Hours
Mon - Fri, 6am - 9am and 3:30pm - 6pm
Group Training Hours
Mon - Thu, 6pm - 8:15pm
Camps Training Hours
School holidays, typically Mon, Wed, and Fri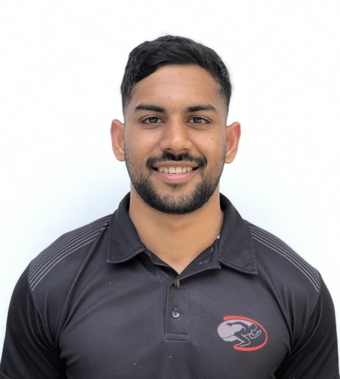 Nirav Iyer
B.ClinExPhys, Head Performance Specialist
``Acceleration is an amazing place to train!
Whether your goals are to return from injury, protect yourself from future injuries or just continue to further your athletic development, Acceleration can facilitate it. Our individual programs are tailored specifically to your needs and goals so that you never feel as though you are just going through the motions.
We pride ourselves on ensuring that every athlete feels as though they are in a supportive and encouraging environment so that we can get the most out of each and every session.
Please don't hesitate to reach out if you want more information and want to take your athletic development to the next level!``
How'd We Go?
We'd love to hear about your experience with Acceleration Gold Coast. Click on this link to write up a review on Google. Thanks!
Review Us