Cycling – A Fun and Rewarding Sport
Cycling is fast becoming one of the most popular sports in Australia, especially amongst adults.
So much so that for over a decade it has been referred to as "the new golf".  Many adults are preferring the health benefits and opportunities to challenge themselves with cycling over other sports.
It's also a fantastic avenue for junior athletes to enjoy one of life's basics – a new bike!
Multiple Types of Cycling to Consider
There are multiple cycling disciplines to choose from, with juniors often starting in mountain biking, BMX, cyclocross or track (velodrome racing) where they can learn the skills and develop.
AusCycling has a range of programs available to help them get started.
Adults tend to gravitate towards the challenge of longer events with road cycling, gravel and longer distance mountain biking popular. Participation is triathlons is getting more popular, too.
All disciplines offer racing, and the physiological demands of each event vary significantly.
This is a good thing because if you are a pure sprinter, there are disciplines to suit  you, and if you are more of an endurance machine then there are choices for you too.
Get Better on Your Bike Today!
Once you get into to cycling there are multiple way to improve:
Skills Coaching – learn the skills you need to get the most from this great sport!

Learn cornering, when to brake and change gears, how to ride in a bunch ("peloton"), bike handling skills like riding one hand or avoiding obstacles.
Your confidence will soar and as result so will your enjoyment.
The time and money invested in skills coaching will not be wasted.

Cycle training – endurance work, high intensity intervals, sprint training.

The feeling of accomplishment from completing a hard or long ride, or climbing to the top of your local mountain, is yet another reason why many adults choose cycling for mental health reasons.

Strength and flexibility work – having good core strength and flexible hips are two of the keys to comfortable and high-performance cycling.

A gym session is definitely useful, especially if your muscle strength is weak enough to limit your cycling performance.

Recovery and sleep – as you increase the load on your body with more training, then you need to focus more on recovering from that load.

Sleep is the single most important thing for recovery, followed by muscle recovery techniques like stretching, using a trigger ball or foam roller.

Nutrition – if you want to improve your motor then you need to fuel it properly.

Both before, during and after training, and establish a good eating pattern all the time.

Engage a cycling coach – they can guide you through the process and plan a training program towards your goal so that your improvement is optimal.

A cycling coach can ensure that you don't make the same mistakes every beginner new to the sport tends to make.
As an analogy, imagine starting to play tennis without a coach – you just wouldn't do it and cycling is no different, having its own unique set of skills and physiological demands to manage.
Prevent Cycling Related Injuries
When you start, there are a couple of things worth doing to prevent injuries and maximise your enjoyment.
The first is choosing a bike that fits properly.
If the frame or components are the wrong size, it can force your body into awkward positions leading to discomfort, pain and poor handling.
A bike fit is always recommended, in which a professional fits you to your bike and optimises your position.
As you continue cycling, you may need to review your position periodically.
For example , because you lose weight, improve flexibility, start racing, or are increasing your training miles you need a re fit.
The bike fit is one of the key steps to take to prevent problems.
The other major ways to prevent injuries include flexibility work and strength training.
See Your Physio
If you develop a problem, your Physiotherapist should be the first port of call for assessment.
A key decision they need to make is whether your injury is a result of:
poor bike position,
a musculoskeletal issue involving the rider's body, or
a training error.
It could be the "too much too soon" or  "I didn't bother getting a coach to guide me" type of problem.
Or worse yet, a combination of all three!
A Physio with cycling specific knowledge is useful in this regard.
The most common overuse injuries involve the knee and lower back, and these cycling-related problems tend to be different to those occurring in other sports.
There are cycling specific injuries unique to cyclists such as:
saddle sores,
numb hands and
a condition often known as "hot foot."
All of which may be the result of a musculoskeletal problem or a bike / component problem.
Like any sport, there are some injuries that can occur but overall, cycling is a very fun sport with many benefits.
Many Benefits of  Cycling
For those who have not considered cycling or are just beginning their cycling journey, why are so many people getting interested?
There are loads of reasons, and I've listed a few below:
It's one of the main low impact ways to get or stay fit.

This is really good if you've damaged a knee in the past and find the impact of running too much for your joints.
Much easier than buying a kayak and transporting it down to the river.
Easier to learn than swimming and also able to be done indoors!

It's very social.

A regular ride with your mates (and it's easy to find some mates who are keen!) is very social, good for your mental health and often finishes at a fave coffee shop.

It's Great for Mental health! –

Regular exercise has been proven to be better for your mental health than anti-depressants, and what better way than to get outside in our fabulous weather and share a ride with some friends?

Age is no barrier.

Our club has riders in under 9's through to their 90's.
If you are concerned about not having been on a bike for a while, there are plenty of skills courses from qualified coaches to help you get started. See links below.

Cycle tourism is very popular

Imagine a trip to Tasmania with your bikie, or the Tour Down Under.
Millions take a cycle trip through France or Italy each year because it is such an amazing way to see the countryside.

Improving health

Cycling is a great way to lose weight and get your cardiovascular system fitter, alongside a sensible nutrition program.

A nicer way to commute

Get in shape on the way to work, maintain a base level of fitness and avoid the traffic.
A typical commute in peak hour is actually faster on your bike!
Quick Tips to Get You Started
If you are about to get into cycling, here's a quick summary of things to consider:
Get a bike fit
Get a coach
Find some friends to ride with
Consider strength training & flexibility
Look at your nutrition plan and your recovery
Most of all have fun!
Helpful Links I've Found for You:
These guys are the governing for all disciplines as far as racing goes in Australia.
Bicycle Qld is more the general cyclists representative body and organise some touring rides and advocate for cycling infrastructure.
Written by: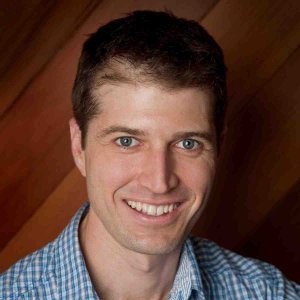 David Wadsworth
B.Phty(Hons) MMSPhty
Musculoskeletal & Sports Physiotherapist

"For a lasting solution to your pain"

Pain Solutions Qld / Cycle Physio
w: painsolutionsqld.com.au & cyclephysio.com.au & cyclephysio coaching.com.au
t:  07 3369 0909
a: Camford Square, cnr Douglas & Dorsey Sts, MILTON QLD 4064