Cricket: Set Yourself Apart From The Field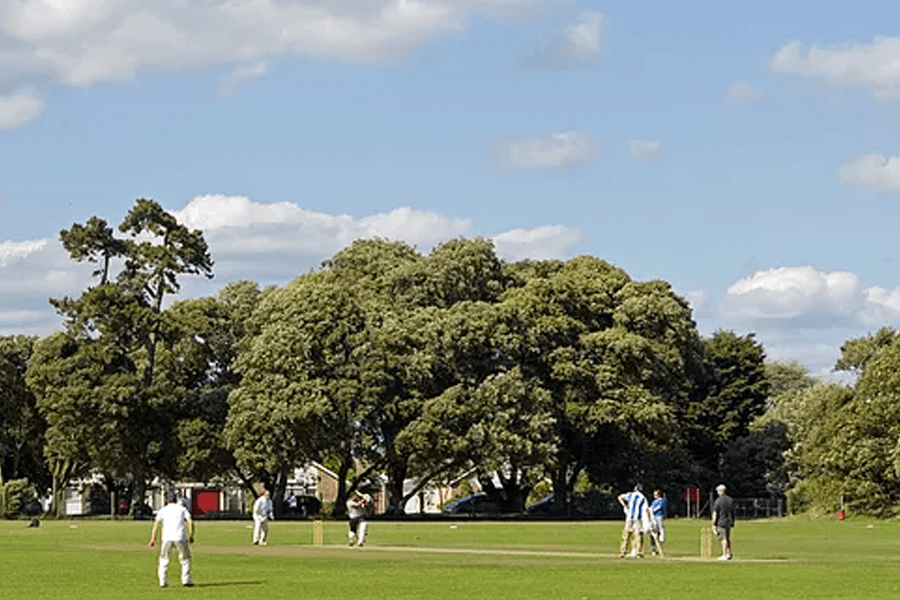 Set yourself apart from the competition by adding strength and conditioning to your cricket training program.
Strength and conditioning training for cricketers is on the rise to keep up with the increasing athleticism required to compete with players in our national and state cricket teams.
These days it takes more than training once a week in a local team to compete in the big leagues of cricket. It's important to understand the unique effects each position has on the body, and strengthen and condition accordingly.
With a focus on your stability, flexibility, speed and agility, Acceleration builds custom training programs for cricketers depending on personal strengths and weaknesses, cricketing goals and the positions you play.
Fielders
Your ticket into the Aussie team is your fielding. If you want to take your game all the way you need to set yourself apart from the other team members – not only being a great batter, bowler or keeper but ALSO a fast and agile fielder.
When training fielders, we focus first on testing your running mechanics. As a cricketer it is important that you are running on the balls of your feet, not rotating when you move and decelerating correctly.
If we can get the body moving correctly you're in a good position to start adding more power (speed) and lateral changes (darting around to change direction) without causing injury.

Bowlers
Bowling is one of the most injury prone positions on the cricket field with players at risk of stress fractures or strains in their backs, legs and hips if not properly distributing force through their bodies. This can result in your career being cut short if not finished entirely.
As a bowler, you need to be able to perform consistently throughout the day, maintaining strength and stability at the same level for the duration of the game.
That's why we focus first on increasing stability, and then move onto strength. Bowlers need to be able to put immense force through the ground, while still maintaining their position when they hit the deck hard.
You need to train consistently for your body to keep up with the athleticism required. Strength and conditioning exercises for bowlers include bar bell step ups, 2 to 2 jumps and jumping off a box and landing on the floor. It's important to work up to these exercises so we advise supervision until your strength increases.
When bowlers do strength and conditioning, they will bowl faster for longer and with more accuracy – and they'll stay in the game for years to come.

Wicket Keepers
For wicket keeping, flexibility, mobility and recovery are the most important parts of your strength and conditioning program.
You're spending an extraordinarily long time in a squat position and you need to be able to leap like a frog in any direction just as quickly and strongly on the 500th ball, as on the first ball.
We focus on exercises to maintain form, promote loosening of the hip and ensure that you are not tight in your upper back and glutes. You need to foam roll after every game and ensure that your muscles are contracting efficiently by focusing on your hamstrings.
For wicket keepers, recovery and body maintenance is as essential as strength and conditioning – it allows your body to move and perform at its best, when others will have given out.

Batsmen
If you want to make your century you need to be as strong on the bat and as quick on the runs in over 1 as you are in over 99. This means ensuring your batting technique is preventing injury as well as training for endurance.
Batting in cricket involves the need for immense rotational power whilst remaining strong so stability is a massive aspect for someone looking to play in the top teams.
The first step in determining a strength and conditioning program is looking at whether you can do things on one leg as you will spend most of the game with your force unevenly distributed towards one leg.
The focus is to ensure you are producing power from a one legged position and that the movement is rapid – rapid enough to keep pace with the full power of the bowl coming your way.
Unilateral strength and stability exercises need to be integrated into your training routine to get you moving better and ensuring that when you make contact with the ball, you don't lose your balance. These exercises are best conducted under the supervision of a strength and conditioning coach as technique is the key to achieving results.

A New Way of Training for Cricketers
The cricket strength and conditioning coaches at Acceleration have been experimenting with a new way of training involving the neuro tracker.
Using a device with 3D glasses cricketers are required to activate their brain through virtual reality exercises. This new, wholistic approach to training has seen an immense improvement in cricketers' sustained attention and attention stamina – resulting in a better game.
This technology is uncommon in standard training techniques for cricketers and will give players training with Acceleration a clear edge on their competition when chasing those coveted spots in the professional teams.
The results of training with Acceleration speak for themselves – click below to find out more.
Register for a Cricket training program today