Today's Golfers Focus on Strength Training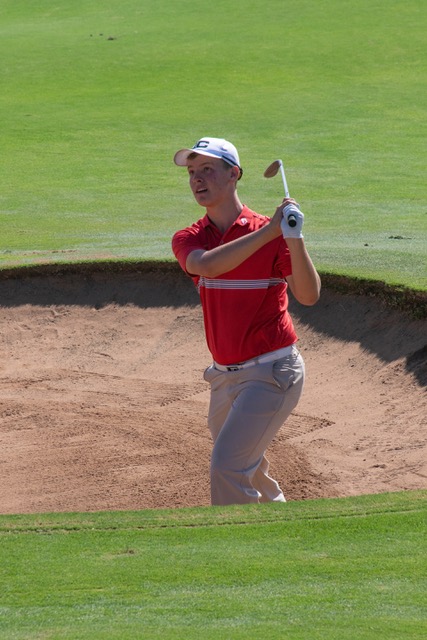 written by Paul Woodford
Head Performance Coach,
Acceleration Brisbane Central
Golf is a very popular sport around Queensland, Australia and the globe. It is played on all levels, from social to professional with approximately 10% of the Australian population participating in the sport. With the growing popularity of golf in Australia, and an increased understanding of how strength and conditioning leads to improved performance, this means that there is an ever-growing need and want for the two components to be combined.  With three of the four major competitions occurring over the next 4 months including the US Masters, US Open and British Open, it's easy to see why.
It is vital that golfers who are looking to improve performance understand their body and the impact that strength, mobility, stability and power can have on performance. At Acceleration, we understand the necessity of optimal force transfer from the ground to the club head, and this can be done through a multitude of factors such as active mobility, lumbo-pelvic stability, joint centration as well as stabilisation, joint dissociation and rate of force production. For all our individual golfers at Acceleration, we run them through a specific testing battery to have a look at all of these different aspects. From your results, an individualised, golf specific program will be written.  The program will include everything you need to improve your game and to reach your short term and long term goals.
A recent video with the former World Number 1, Jordan Speith explains the impact that a quality designed strength and conditioning program can have on performance.  He explains, "golf is becoming more of an athletic game" and how golfers are needing more "strength, mobility and flexibility" to keep up with the demands of the sport.  If the former World Number 1 understands the need for Strength and Conditioning to improve performance, then I'm sure you will too! And if not, watch this: https://www.youtube.com/watch?v=AvuD4hsvw9c !  It's no surprise that he finds training like this has many benefits including confidence and mental toughness.
Whether you are a young golfer at the start of your career, or someone who is aiming to gain the edge on the course, we will be able to tailor the program to suit your needs. Call our performance coaches about booking in an assessment 07 3859 6000.