How would you like to get started?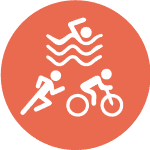 1. Individualised Sports Performance Program at an Acceleration Centre
You'll receive the best possible programming for you and your sporting goals based on testing results and our 20+ years experience in helping athletes move faster, get stronger and jump higher!
All of our individual sports-performance athletes first start with an Athlete Assessment Testing Session (Price from $102-$208)
Or For More Information – Go to our Individualised Training Page.
Fill out our Contact Us form and a coach will be in contact with you to book a day/time. 
2. Customised ONLINE Sports Performance Program + Video Coach Mentoring
You can still have great strength and speed gains at home or in your local gym with a customised Acceleration program.  These 4 week programs are based on your goals and the equipment you have access to.
– Buy Online Your Customised Sports Performance Program Today, $35
OR
– Choose a Sport Specific program from the Acceleration Store, $18 – 25
These pre-written programs are excellent. You'll find they contain all of the signature Acceleration features you need to become more stable, stronger and faster for YOUR sport.
3. Group Programs and Academies at an Acceleration Centre
We always have group strength and speed sessions and sport academies running throughout the year.  The group members learn and apply high-level exercises within a supportive environment.
– Join the groups or academies running now.